Engin Group Consorcium
Engin Group Consorcium has started its activities in Turkmenistan in 1992. Engin Group Consorcium ranks among Turkmenistan's long-term and successful partners in textile industry. We had accomplished a number of the large-scale projects on construction of cotton spinning, raw clothing, dyeing, printing, garment textile mills and ginning plants.
We have two main activity areas. We have been implementing respective projects for turnkey construction of the textile enterprises which produces, cotton yarn, poly-cotton yarn and raw cotton fabric. Secondly we are constructing ginning plants processing raw cotton.
Plants constructed by Engin Group Consorcium, are operating by related ministries:
Turkmenkale Open End Cotton Yarn Mill, 1994
Sakarcege Open End Cotton Yarn Mill, 1995
Tahtapazar Ring Cotton Yarn Mill, 1997
Turkmenkale Conical Mill, 1998
Wekilbazar Textile Mill, 2005
Turkmenabat Open End and Ring Cotton Yarn Mill, 2009
Ruhabat Poly-Cotton Yarn Mill, 2010
Bereket Garment Factory, 2011
Ruhabat Weaving and Dyeing, Printing Factory, 2012
Koneurgench Ginning and Acid Delinting Factory, 2014
Gorogly Ginning Factory, 2014
Garabekewul Ginning and Acid Delinting Factory, 2015
Sakarchage Ginning and Acid Delinting Factory, 2015
Altyn Asyr Ginning and Acid Delinting Factory, 2016
Akdepe Ginning Factory, 2017
Turkmenbashy The Great Ginning Factory, 2017
ALTYN ASYR PROJECT VIDEO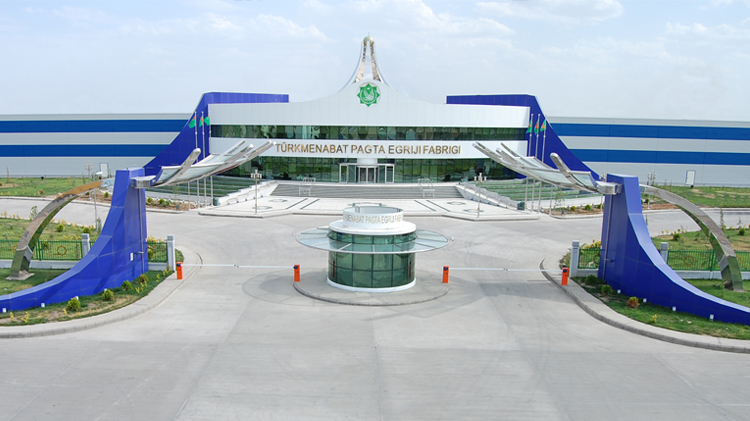 Engin Group Consorcium will continue its investments in accordance with the co-operation with Turkmenistan state in ginning and textile industry.
Cotton produced on Turkmenistan ginning plants are processed on weaving and spinning mills as semi finished and finished goods are sold to the domestic and foreign markets. In our ginning plants, we will produce the high quality cotton bales with latest USA modern technologhy.
Through customer satisfaction priority, high quality products and good operational service capacity, Engin Group Consorcium develops its customer's portfolio by exporting countries such as Russia, UAE, Egypt, and European countries. EGC dispatchs vast amount of cotton yarn to Turkey (Denizli and Bursa) for cotton weaving industry annually.